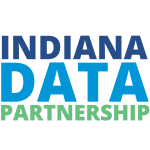 The Indiana Data Partnership is hosting a series of educational summits for potential partners on September 10 and 23 for specific audiences, including state and local government, community organizations, and education.
The programs will offer an opportunity to collaborate with similarly-missioned organizations to drive meaningful change; learn how their organization is connected to others in the room and how to utilize those connections; glean insight through a crash-course in network analysis; guide next steps for the IDP through front-lines insight and feedback; identify additional valuable focus areas; take the first step to join the IDP; and propose use cases that can be addressed through the IDP.
Polis staff Sharon Kandris, Jay Colbert, Naomi Penny, Karen Comer, and David Bodenhamer will present Polis' contributions and the value to respective sectors.