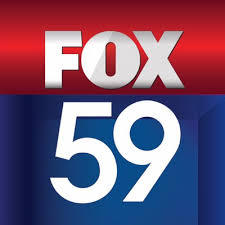 Reporter Russ McQuaid with Fox59 and CBS4 spoke with Marianne Cardwell, Polis GIS Project Coordinator, for his April 7 stories, "Indy leads Chicago in per capita coronavirus cases."
"Whether it's the general health of the population, the density of the capitol city or the curse of being the Crossroads of America, Indianapolis' infection rate per 100,000 residents outpaces not only similarly-sized and situated regional cities like Louisville, Cincinnati and Columbus, Ohio, but it's beating Chicago too when counting infected citizens among their neighbors.
"The first law of geography is everything is related to everything else, but near things are more related than distant things," said Marianne Cardwell, a geographer at the Polis Center at IUPUI.
"You can't just think of it in terms of miles but also time. We have three interstates that go into the city; that brings other locations closer to us. We are gonna get more traffic that way. More people are coming from other cities like Chicago, Detroit, Louisville and others." Read more Fox59 and CBS4.