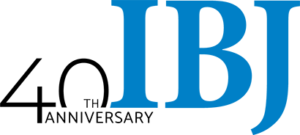 The Indianapolis Business Journal featured remarks from Jim Sparks, Polis director of geoinformatics in  reporter Kurt Christian's story, "County privacy policies on COVID-19 cases creating tensions over transparency."
"Hoosiers looking for localized information about the spread of the novel coronavirus are hitting roadblocks put up by epidemiologists, county and state officials and federal regulations.
For example, the Hamilton County's Health Department, like most health departments across the state, cites individual patient privacy as the primary reason why some pandemic data—such as the number of positive cases per city—isn't publicly disclosed.
"The people that need to know this information are getting it through dispatch. Beyond that, it doesn't affect the vector of transmission for coronavirus," said Charles Harris, Hamilton County's health officer.
The Health Insurance Portability and Accountability Act, better known as HIPAA, covers the allowable uses and disclosures of protected health information handled by health care providers, health insurance plans and health care clearinghouses that transmit health data electronically in connection with medical transactions.
According to the U.S. Department of Health and Human Services, those same privacy rules apply to county health departments that perform those functions. If counties release information that allows the public to associate individuals with details about their medical diagnosis, they could face hefty fines.
Jim Sparks, director of geoinformatics for The Polis Center at IUPUI, said he understands why many residents want to know how many people infected with the virus are in their city or neighborhood.
"We want to understand as individuals what our risk level is. The more granular that information is, the more comfortable we are in assessing our risk level as we move about our everyday lives," Sparks said.
The Polis Center works to measure and improve community health, well-being and resilience by using geographic data to discern larger patterns. Despite that mission, Sparks said it's probably best for now to assume the virus is everywhere."